Stain Free Twist Carpet - Quickfit carpets stoke on trent
This carpet has bold, vivid colours and soft, natural colours.
Made of stain free polypropylene which can be cleaned with a bleach solution.
With a felt backing, you don't need to use any underlay, a handy feature for shoppers on a budget!
We do recommend you add one of our cheap underlays to increase your carpet's life.
FREE FITTING on all Carpets In Stoke on Trent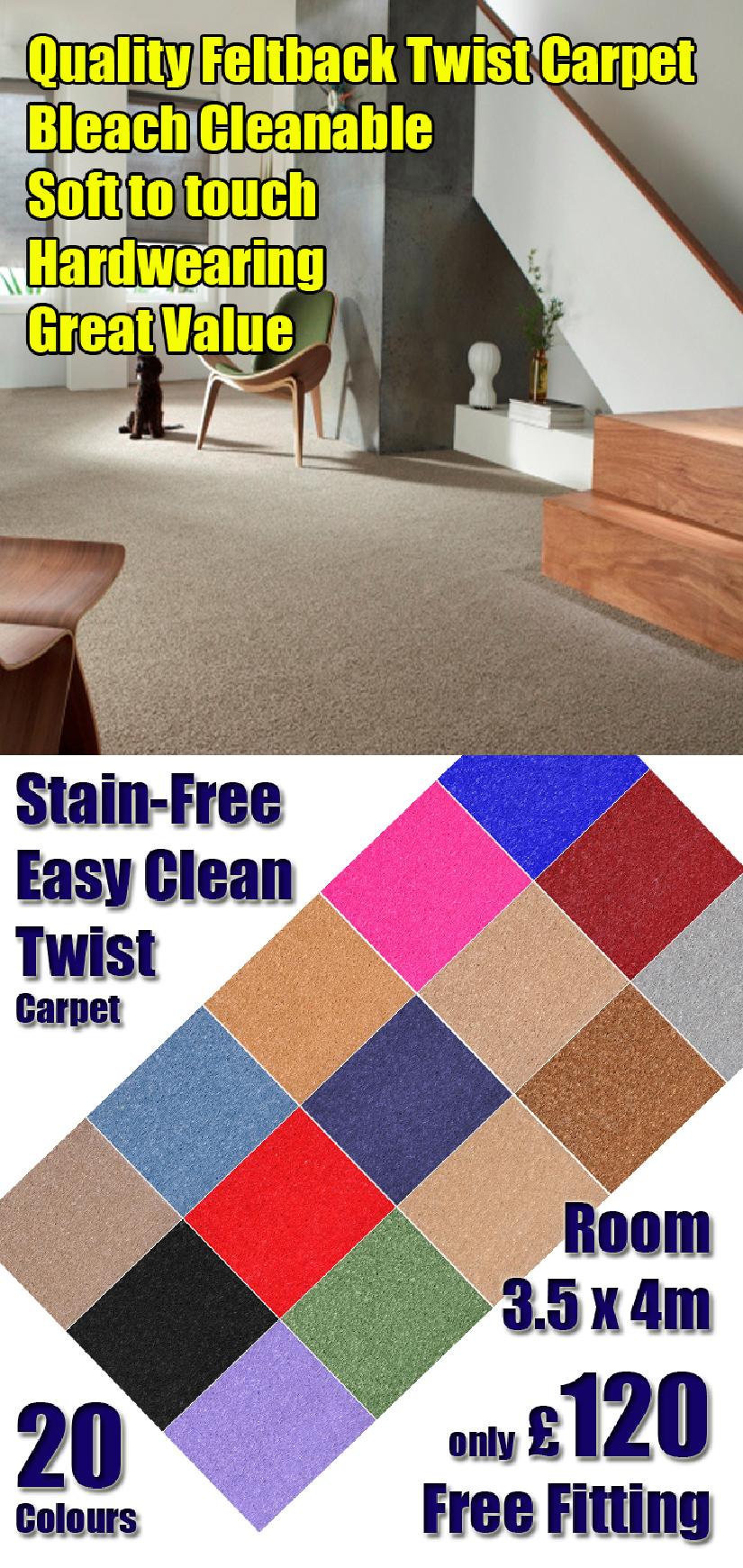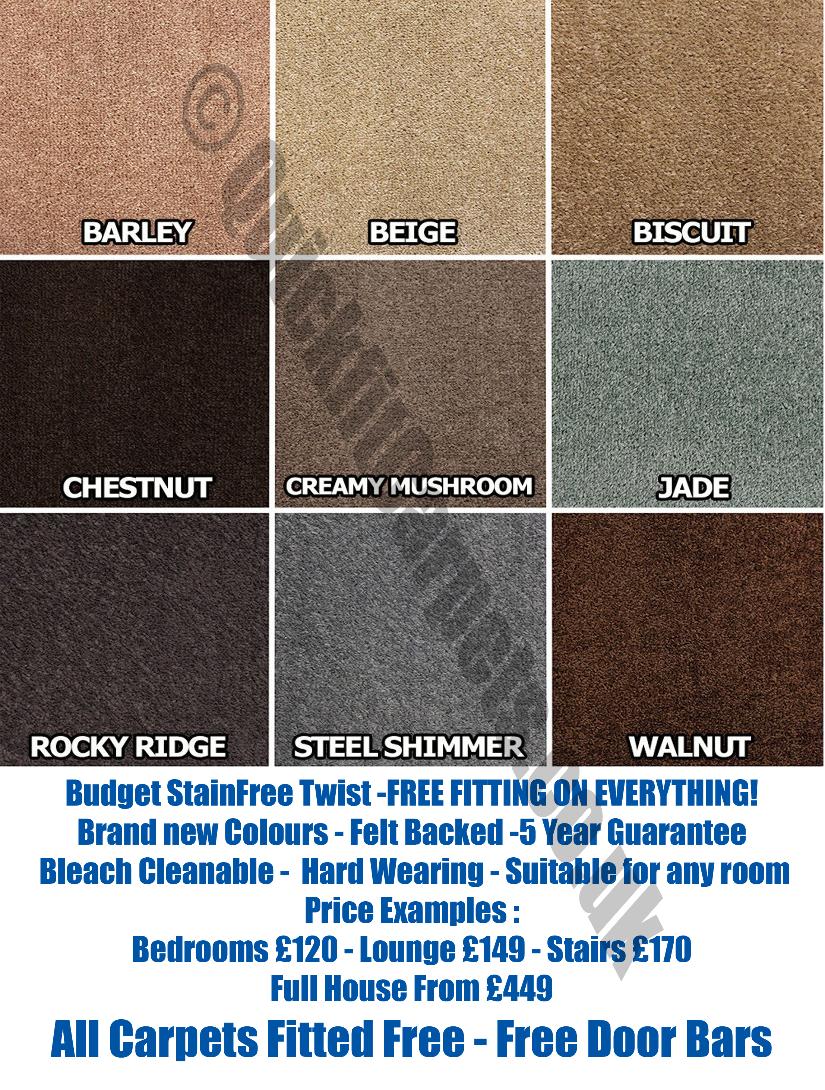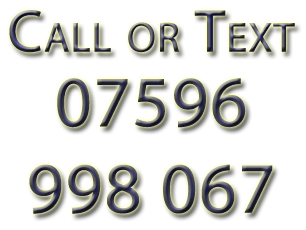 Carpet Straight Down
Lounge from £125

Bedroom From £95

Stairs From £145

Full House From £499
Carpets With Underlay
Lounge from £165

Bedroom From £125

Stairs From £175

Full House From £599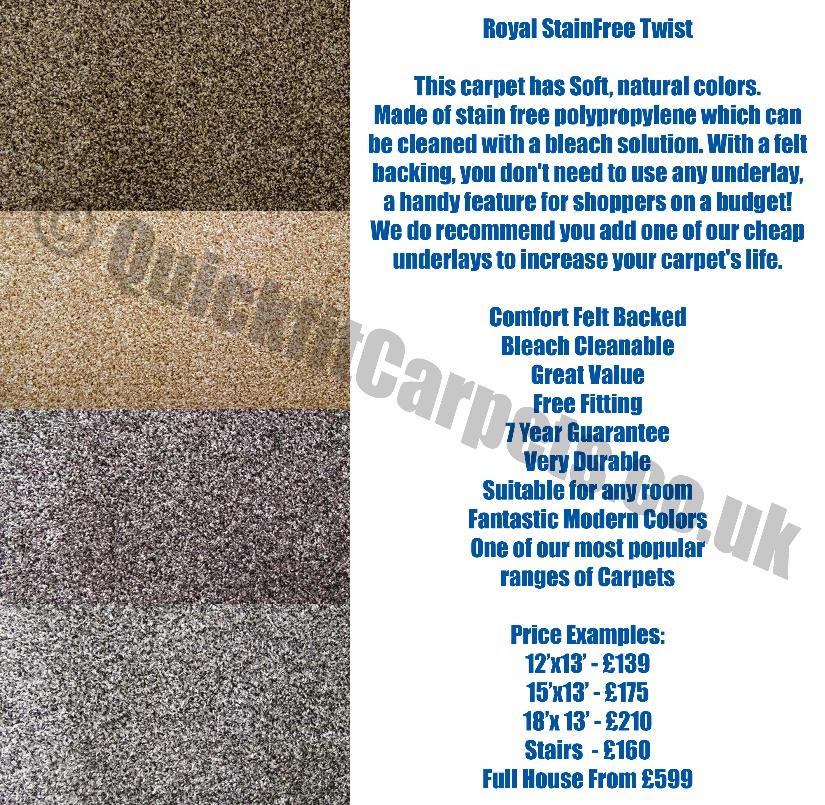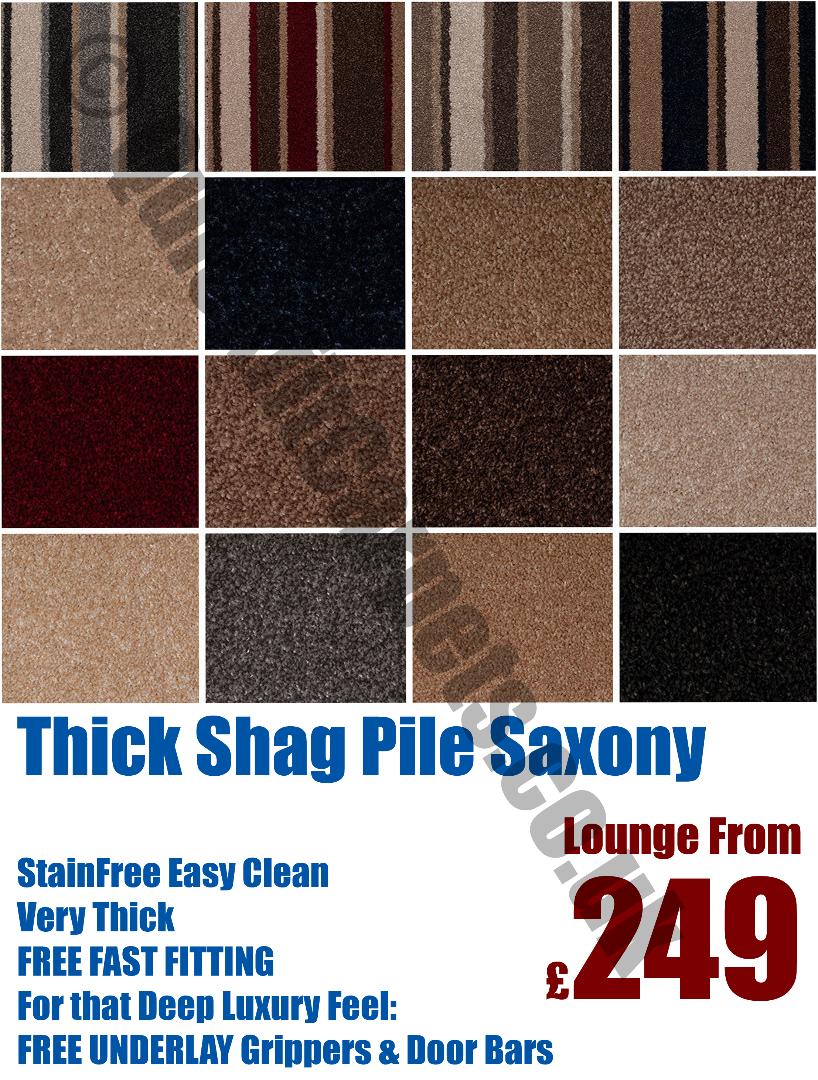 We have striped Carpets and Textured Natural Berbers
There is free fitting on all of our Carpets in Stoke on Trent
The Cheapest home choose carpet shop in Stoke
Always Discount carpet son Full house and mutli room orders